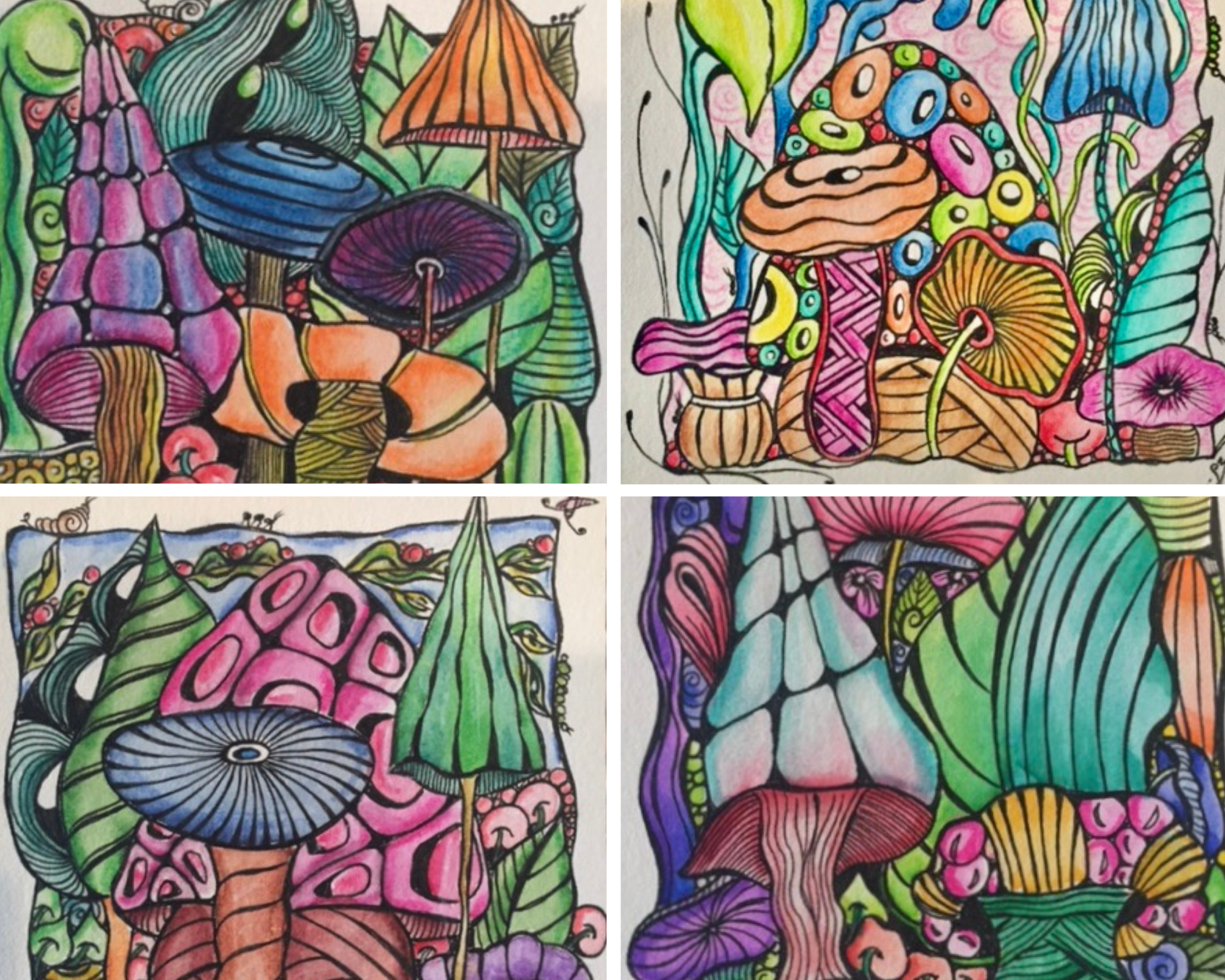 A mushroom or toadstool is the fleshy, spore-bearing fruiting body of a fungus, typically produced above ground, on soil, or on its food source. Lovely in their variety of shape and color they make a perfect inspiration for tangles!
In Hidden Shroom Tangles we will Tangle mushroom strings and fill with Tangles while hiding our shrooms amongst flora and fauna! Susan Moen's Hidden Tangles classes are inspired by hidden pictures in Highlights magazine, a childhood favorite!
Susan will guide you through the process to make these colorful hidden mushrooms using basic Zentangle® Supplies and color! September 26 from 2 - 4 EDT live on Zoom and Recorded for your enjoyment anytime!
Class is suitable for all artists with a basic knowledge of Zentangle®.
Supplies Needed for class:
Square white Zentangle tile - or 3 1/2 square of watercolor paper.
pencil
kneaded eraser
black Sakura Micron 01
white gel pen
water soluble brush markers. I'll be using Sakura Koi brush markers, but Tombow or any others are fine.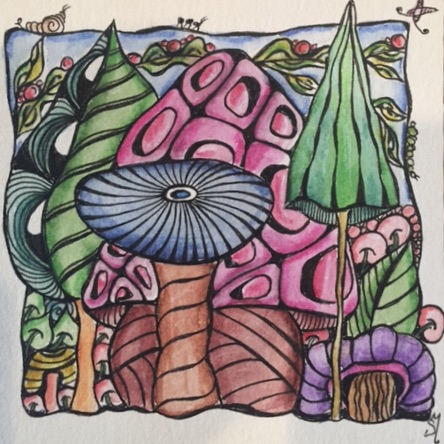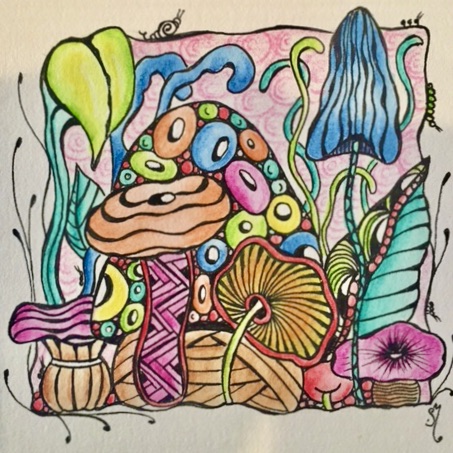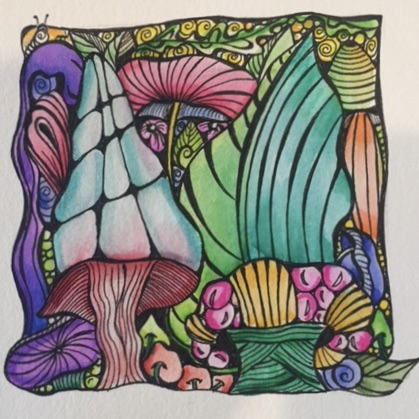 Susan Moen CZT28 is the owner of The Crystal Cave in Sarasota Florida, which she started as a bookstore in MA in 1995. She and her husband moved to Sarasota from MA in 2013 and she became certified to teach Zentangle in 2017. Always having a love of art and drawing she decided to teach Zentangle and spread her passion. Pre-pandemic she taught classes in her store surrounded by crystals to groups of 8, but during the pandemic she started teaching on zoom, still in that room surrounded by crystals! She will continue to teach on zoom having met so many people from around the world!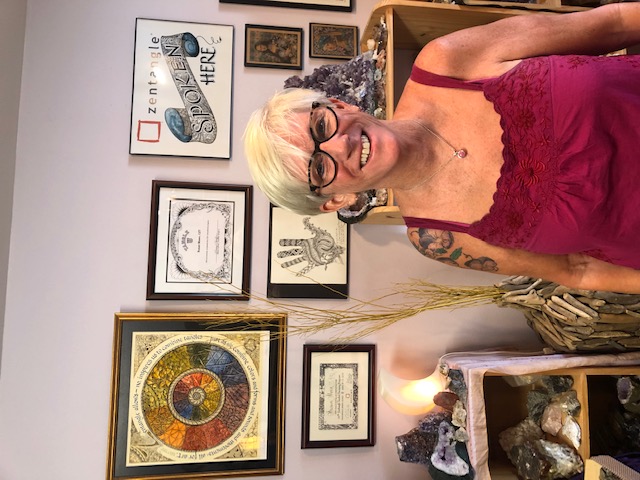 Check your inbox to confirm your subscription