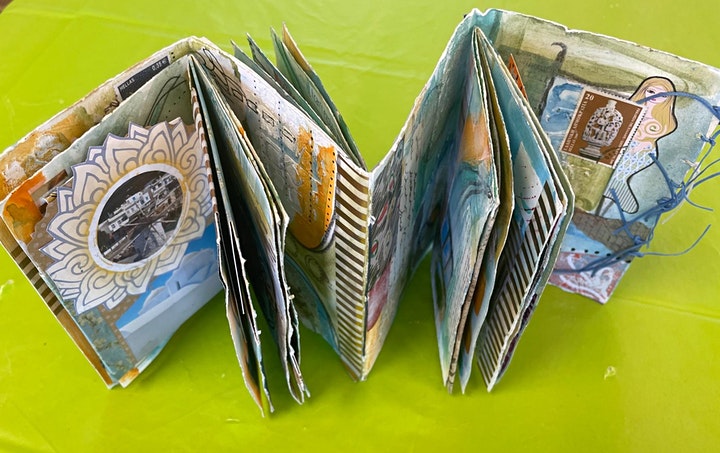 About this Event:
In this fun workshop, we will create a unique concertina journal with 3 signatures.
The term leporello refers to printed material folded into an accordion-pleat style. Also sometimes known as a concertina fold, it is a method of parallel folding with the folds alternating between front and back.
The name likely comes from the
manservant, Leporello, in Mozart's opera Don Giovanni. At one point in the
opera, Leporello unfolds a lengthy concertina list of his conquests.
In the Victorian era, leporellos were quite commonly used as travel souvenirs, depicting beautiful, panoramic scenes of the places travelers had just seen, customs and culture of the region and the like.
This style of journal lends itself to so many different uses! Use yours as a travel journal, a keepsake book, a gift for someone, a child or grandchild's storybook.
Please join me for a fun workshop, suitable for all levels of experience.
Materials List:
1 piece of watercolor or mixed media paper 16.5" x 6"
Several sheets of paper, no smaller than 5.5" x 7.5" Paper can be all the same if you want it to be a sketchbook, or a variety of papers for more of a junk journal.
Watercolor paints Paint Brush Container of water Scissors
Tapestry or bookbinding needle
Waxed linen or embroidery floss or other strong thread
Bone folder
Optional: Collage fodder; beads and charms; Black sharpie or Micron pen; White jellyroll, uniball signo, or Posca Paint Pens; stamps and stamp pad, stencils; a piece of ribbon or Sari Ribbon for the closure.
Since the early 1970s, Kat has been a believer in the healing power of the arts and creative self-expression. After retiring from a 40-year career as an Expressive Arts Therapist, her passions include teaching a variety of workshops such as creating art journals, mosaics, SoulCollage®, handmade books, Mixed Media arts, watercolors and doodles, and more. Kat enjoys exploring and experimenting with art materials. When she teaches, whether it be virtual or in person, her two rules are: 1) You can't be wrong, and 2) Have fun!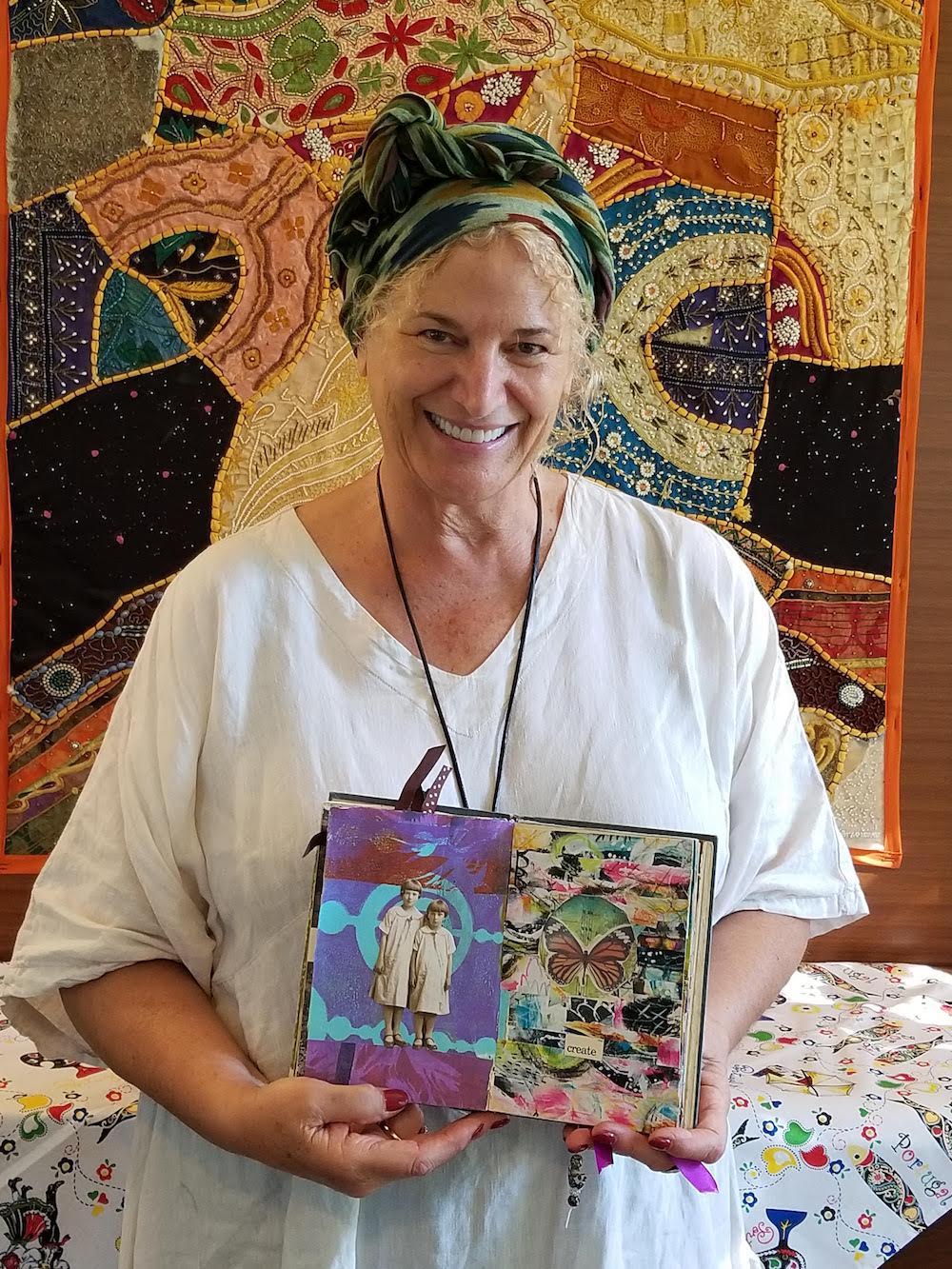 Check your inbox to confirm your subscription