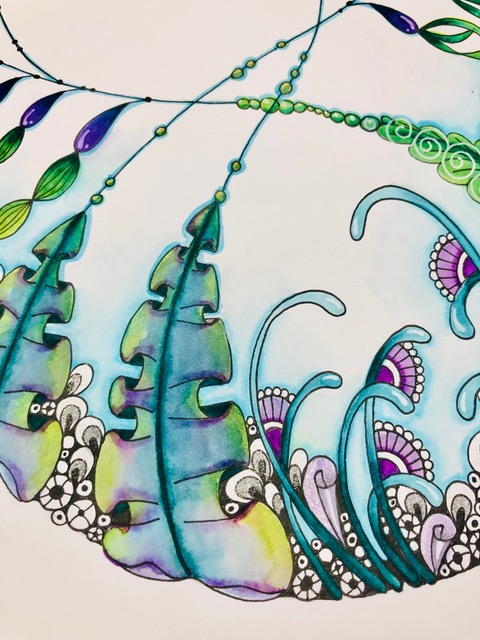 Marine Mandala
A Tangled under-the-sea ZIA adventure 
Create a beautiful under the sea mandala with a few new tangles and no-stress coloring techniques. Inspired by the west coast Salish Sea, Marie will guide you step-by-step through this frameable masterpiece. Be prepared to be 'wowed' by simple hints and lots of encouragement from Marie so you can create this dynamic piece. Please bring enthusiasm! 
Supplies Needed for Class
Tombow Brush Markers:
·   379 Jade Green
·   076 Green Ochre
·   133 Chartreuse
·   620 Lilac
·   665 Purple
·   452 Process Blue
White 10.5" square Opus Tile (or 10.5" square hot-press watercolor or mix media paper)
Drawing pen – Tombow 04 or Sakura Pigma Micron PN
Two 2H pencils held together with rubber bands
One 2B pencil for shading
White Gel Pen
White Eraser
Medium Water brush (or #4 round paintbrush and water container)
Optional - Sakura Clear Gelly Roll
You will also need a plate, compass or other round object to make an 8.5" diameter circle
About Marie Browning, CZT
Marie Browning became a Certified Zentangle Teacher in Class 4, October 2010. She is also the author of "Time to Tangle with Colors", the first book on coloring Zentangles published by Design Originals. Marie's latest books are 'Brush Marker Magic' and 'Pencil Magic'. Marie also contributed to the book "Joy of Zentangle". 
She is also a consummate craft designer who has made a career of designing products, writing books and articles, and teaching. As a bestselling author, Marie has writing numerous books with over 2 million in print, reprinted in five different languages. Marie is also a Creative Consultant, assisting manufacturers in developing innovative products and identifying new ways to market their products to the craft consumer. She has taught classes, demonstrated at trade show shows and appeared on TV and videos. Marie is currently the signature designer for American Tombow.  
Marie was selected by Craftrends trade publication as a " Top Influential Industry Designer". She lives, gardens, crafts and tangles in Brentwood Bay on Vancouver Island in Canada.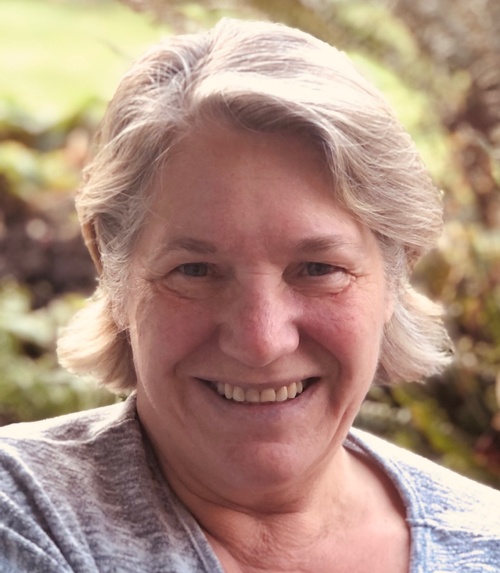 You might also like
Showcase other available courses, bundles, and coaching products you're selling with the Featured Products block to provide alternatives to visitors who may not be interested in this specific product.
Check your inbox to confirm your subscription