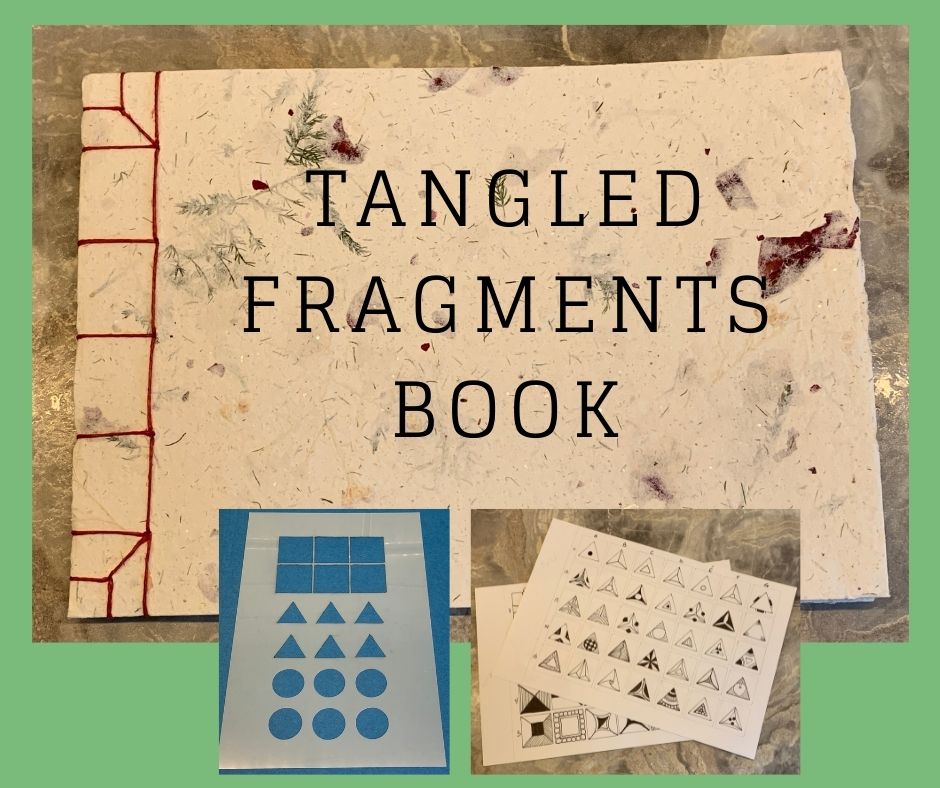 Did you know that there are at least three fragment shapes that we all refer to for our beautiful Zentangle art projects? 140 squares, 66 triangles and 45 circular shapes can be found in the Zentangle Primer. Would you like to make your own little journal that contains these fragments with extra space for new ones yet to be developed? 
The purpose of this class is to make a Japanese Stab Binding journal to store a self drawn copy of the fragments from the Zentangle primer. This super cute book will become a treasured resource that slips easily into any art bag and goes wherever your Zentangle journey takes you. You can even tangle the cover!
My handy stencil will help you position the squares, triangles, and circles in your new journal. This new stencil comes in your class kit!
Attend from the Classroom in Lancaster Pennsylvania or on Zoom! Class is on Tuesday April 26 from 9 - 3 (with 1 hour break). Zoom attendees $195 includes kit and includes domestic shipping. There may be an additional fee for international shipping billed separately.
Class Includes:
Five hour class with Nancy Dawes
Complete Supply Kit (there will be a small Bring to Class list)
Live class in Lancaster or on Zoom PLUS the class recording
Lancaster students will be served luncheon and refreshments
PDF Handout
Nancy Dawes, CZTs
Most weekends you can find me in the studio teaching or working on special projects. I live in beautiful British Columbia on Vancouver Island, BC Canada. Please connect with me online at @ITeachTangling (Instagram and Facebook), [email protected] or www.ITeachTangling.com. 
As a long-time crafter, bookmaker, artist, CZT and instructor, I enjoy designing classes to help you along your art journey. My classes in Courtenay and around North America include Zentangle, eco dyeing, book making, Celtic Knots and various mixed media techniques. I am looking forward to seeing you in person in Pennsylvania in 2022!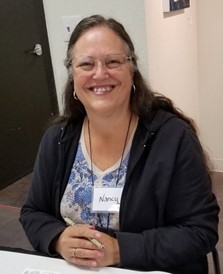 Check your inbox to confirm your subscription