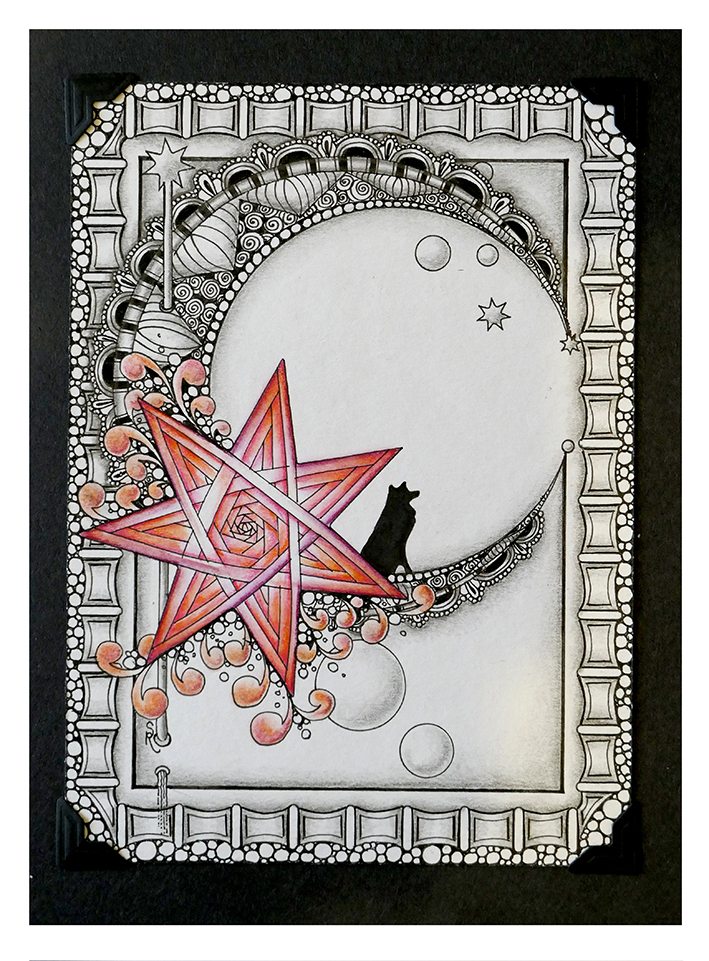 Love you to the moon … and back
We have all looked up at the moon and thought about someone we care about, where they are, what they are doing. This piece focuses on that thought that no matter where you are you can look up at the night sky and feel that you're not alone. 
Sandra will show you how to create a moon from scratch and of course tangle within in it. Whichever silhouette you choose – a dog, cat or angel your piece will be truly unique to you. 
Working in the traditional zentangle® method using a pen, pencil and tortillon but also with a little Sanntangle® twist using a touch of colour and a hint of romanticism, from a blank piece of paper you will bring this piece to life as you apply each pen stroke.
What you will need:
Micron pen – 01 or 02
Pencil
Tortillon
Quality paper approx. 15 x 20 cm
Coloured pencils 
Pdf file (download) silhouette shapes and circle sizes
Ink pads for background (optional and may not be covered in the class depending on time)
About Sandra Rushton, CZT
Sandra has always been interested in the creative arts. Drawing, colouring and painting are pastimes that she remembers from her childhood very clearly; paper and pens as well as a variety of crafty products were never very far away and went wherever she did. 
Sandra's father had a natural talent for art but discouraged her from pursuing it in favour of a more traditional way of earning a living so after leaving school she worked in the textile industry on the factory floor, progressing to the cutting room then pattern grading and costings department. 
Sandra came back to art in her mid-twenties when she took some time out from work to reconnect with those things that she loved most; art and crafts. Training as a teacher and subsequently spending the next twelve years in a classroom teaching product design enabled her to share her passions but with the creative arts in school starting to take a back seat, she made the decision to leave and follow her own heart.
Sandra started by using her artwork to create colouring books, kits and craft related products which she manufactured in South Yorkshire with her husband John.
Selling her products through the Create and Craft tv channel alongside craft shows around the country and delivering workshops based around colouring and Zentangle® are now part of Sandra's everyday life. 
In 2019 Sandra developed her own brand Sanntangle® where she designs and manufactures stencils and instructional kits to encourage people not just to tangle but to create their own images to tangle within. With her business growing and new opportunities arising Sandra now feels that she is exactly where she is supposed to be; creating art for others to engage with and to inspire them to do something a little different. 
With a move to larger premises imminent Sandra is hoping to develop classes once again and bring like minded tanglers and crafters together in order to grow a new community and encourage social interaction after quite an isolated time for people due to the pandemic.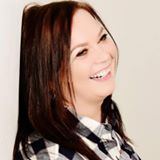 Check your inbox to confirm your subscription