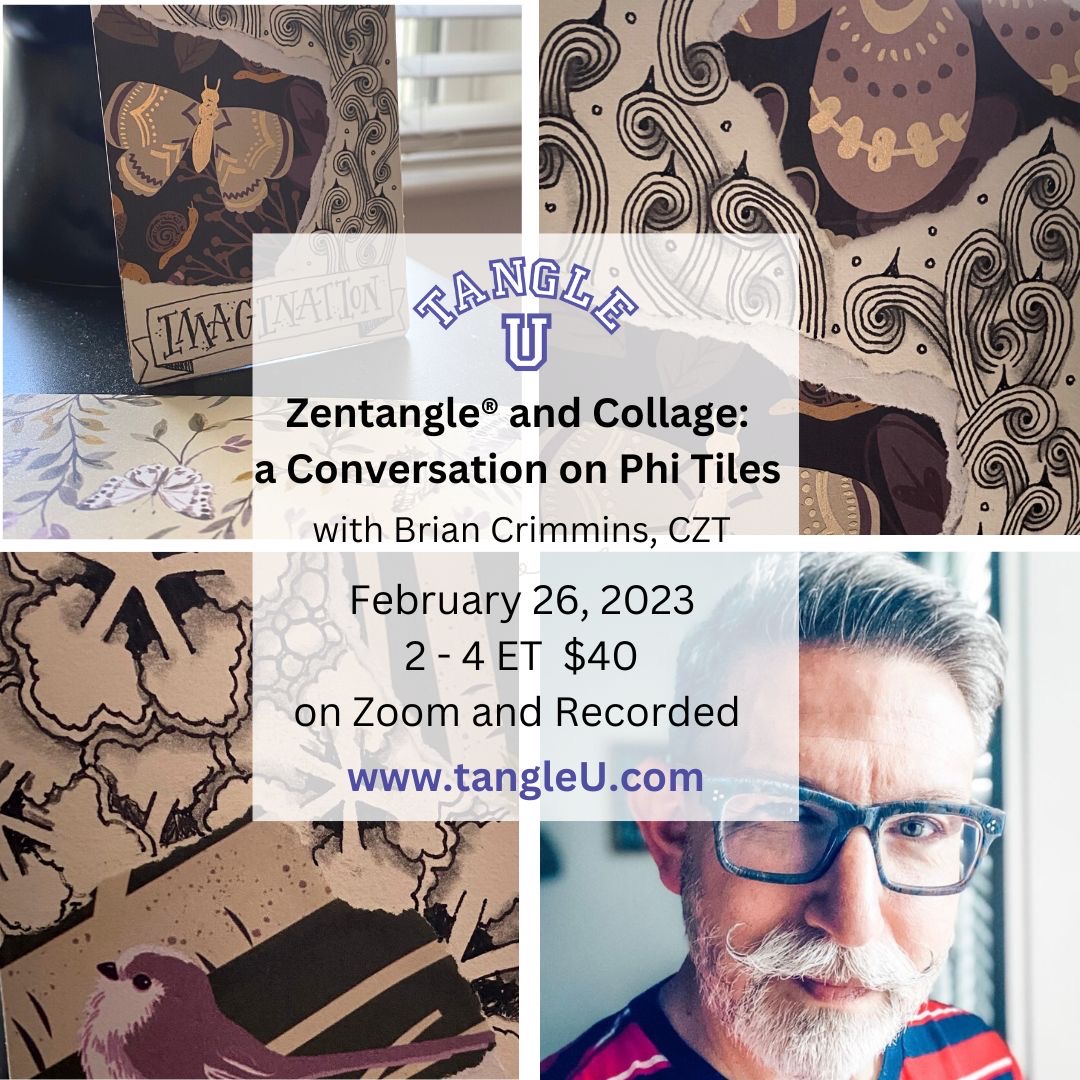 Zentangle® and Collage:
A Conversation on
Phi Tiles


Blending Zentangle® and collage and lettering, Brian Crimmins, CZT, will guide you on an intuitive journey to create unique affirmation or personal message cards. These cards can serve as daily reminders, help to set intentions, or share some positive vibes with others. They also make great greeting card inserts and gift tags, too.
With a few simple supplies, we'll create a conversation where collage and tangling meet on the page and interact to create interesting, textured designs. While lettering will not be a main component of this class, some basic tips and suggestions will also be provided.
Working knowledge of Zentangle® is needed for this course. 
Supply List
3 Phi Tiles or equivalent cut to size (5" x 3.1")

3 sheets of scrapbook paper
Different sheets or a variety is suggested but not required.
Look for sheets with interesting images or illustrations.
If you prefer more of a solid or pattern, that will work just as well.

Pigma Micron .01 pen

Pigma Micron .03 pen

1 Glue Stick

1 Graphite Pencil

1 Tortillon
Journal or paper for taking notes and brainstorming 

Brian Crimmins is an artist, writer, Certified Zentangle® Teacher, SoulCollage Facilitator, and Certified Creative Depth Coach. He also holds a Master of Fine Arts in Creative Writing from University of Central Florida. 
Since becoming a CZT in 2016, Brian has been on the faculty of Tangle U three times. He's also taught online for Tangle U Productions, as well as in-person classes in the Central Florida area. He's exhibited his own Zentangle®-inspired art in museums and galleries.
In addition to Zentangle®, Brian is inspired by collage, typography and lettering, decorative arts and mid-century ephemera. These interests sparked his personal passion in printers' ornaments and decorations as demonstrated in his 2019 book, "Dynamic Dingbatz: Patterns & Projects for Dynamic Tangled Ornaments & Decorations," published by Fox Chapel.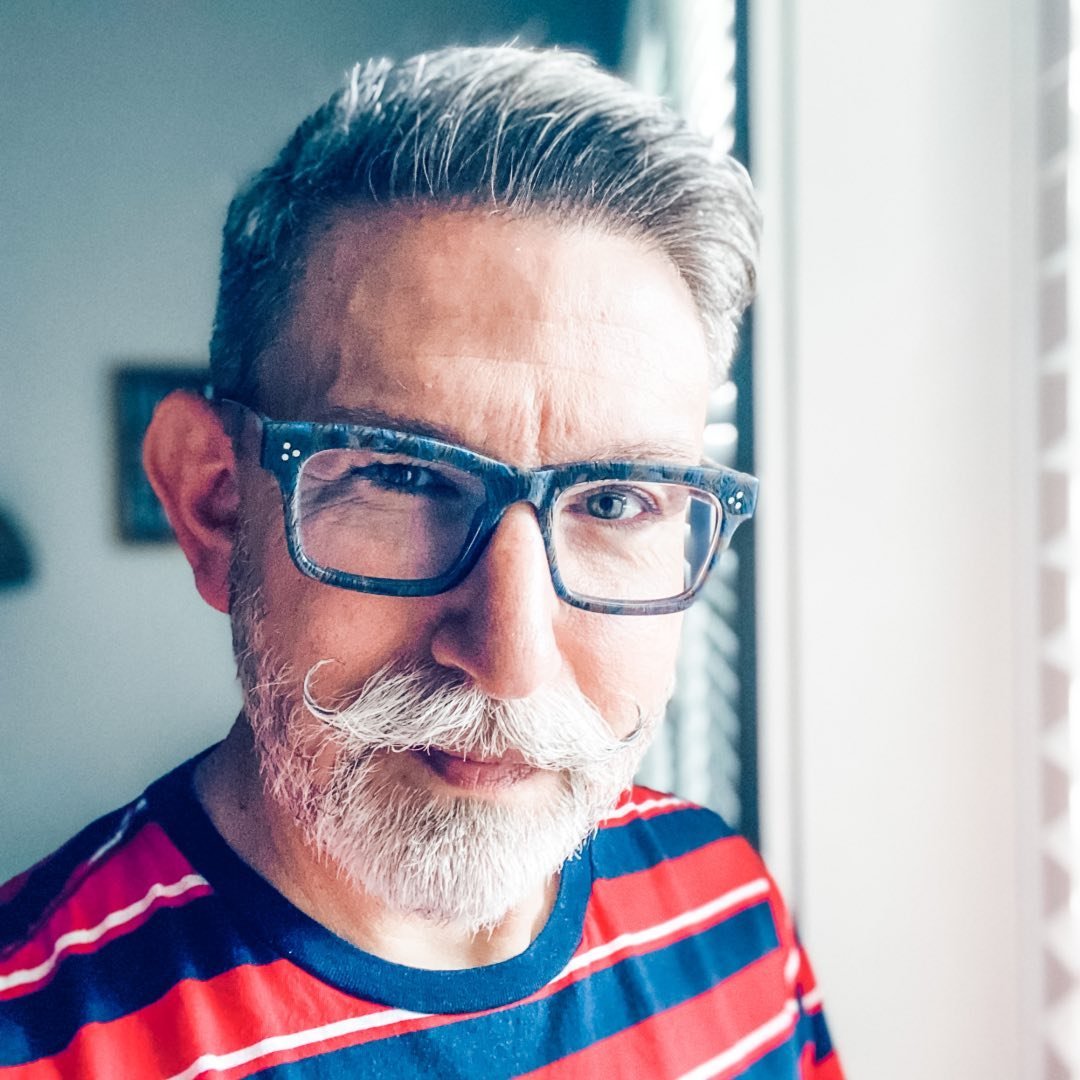 Check your inbox to confirm your subscription